Every winter, like clockwork, every homeowner in Bensalem will turn to their furnace to help keep their homes comfortable and safe. Because you'll be depending heavily on your furnace once the temperatures begin to drop, it's important that you maintain your furnace to ensure that it will function effectively and efficiently once you need it most. Unfortunately, just because you get an annual tune-up, it doesn't mean that your furnace won't have any issues.
Expert furnace repairs in Bensalem are available 24/7 here at W.F. Smith! Our technicians will inspect your furnace, find the source of the problem and perform the necessary repairs to get your furnace back up and running at its optimal performance levels.
Contact us online or give us a call at 215-624-1313 for professional furnace repair in Bensalem, PA. 
Signs You Need Furnace Repair in Bensalem
The following are a few signs that you should schedule a furnace repair service as soon as possible:
Your home isn't heating properly – If you can't seem to get your home to heat up to your desired temperature or if some rooms are warm and some aren't, then there may be issues with the pilot light or with the thermostat.
Your furnace is making loud sounds – If your furnace is making sounds it doesn't usually make, it could mean that one of its components has broken or is about to break. This can lead to worse problems if it's not dealt with right away.
It won't turn on – If your furnace doesn't turn on at all, there's obviously something wrong with it and you'll need emergency repairs right away.
Your furnace keeps cycling on and off – If your furnace keeps turning on then shutting off by itself, it probably means that there's a problem with the wiring, the thermostat, the pilot light or the motor. The only way to identify the source of the problem is with a professional inspection.
Your heating bills are way too high – If you notice that your heating bills have jumped considerably from one month to the next, it means that something is affecting its efficiency.
Choosing W.F. Smith For Your Heating Repair Needs
You'll want to make sure that whoever repairs your furnace is able to successfully identify what the problem is and repair it right the first time around. This means that you'll need an experienced HVAC technician, and we're nothing if not experienced here at W.F. Smith. Our owners have over 140 years of combined experience in the industry and our furnace technicians have an average of two decades of experience.
Additionally, we are a family owned and operated business with strong ties to the community, which means you can expect nothing less than top-notch customer service.
Scheduling Furnace Repair in Bensalem
If you're having problems with your furnace, then be sure to contact us at W.F. Smith to schedule an appointment in Bensalem, PA and the surrounding areas today.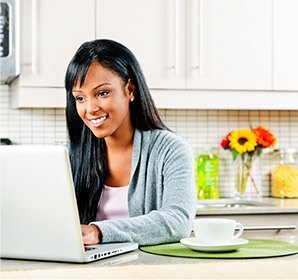 W.F. Smith was great. They worked very professionally and neatly. They were extremely knowledgeable about the equipment and all specific HVAC practices. Would recommend them to the world!