Ductless Air Conditioning in Meadowbrook, PA
Need an air conditioning company in Meadowbrook that installs and repairs ductless systems? W.F. Smith brings you more than 70 years' experience and up-to-date knowledge of the latest ductless AC units. We can install ductless in your Meadowbrook home for efficient, zone-by-zone cooling, and provide all the maintenance and repairs you ever need.
Ductless air conditioning uses a relatively small amount of electricity to transport heat in or out of the house. Compared to central air, it's easier to install and more affordable to run. We especially recommend ductless cooling for homes in Meadowbrook without ductwork in place already.
Contact us today to learn more about ductless AC or request service in Meadowbrook, PA.
How Does Ductless AC Work?
Whereas central air conditioners use an outdoor condenser and indoor evaporator to push air through a home's ductwork into vents in each room, ductless AC eliminates the need for ducts. Instead, you have a small outdoor unit and a wall-mounted indoor unit in each room or area of your Meadowbrook home.
Refrigerant in the outdoor unit cools the air and removes moisture. The chilled air gets sent inside through small tube, where it's quietly released from the indoor fan units.
Most importantly, you can add ductless air conditioning in Meadowbrook wherever you need it without having to make major renovations that disturb your ceilings or walls, as is the case with adding central air.
Zone Cooling in Meadowbrook
Ductless air conditioners provide zone cooling. You can save a lot of money by only cooling the room you're in, such as the living room during the day and bedroom at night. Another possibility is to let one hot-blooded family member set a lower temperature in their room without having to cool the whole house!
W.F. Smith can install ductless AC in Meadowbrook with units that link together, so you can cool the entire home if you want. You might need more than one outdoor unit for a larger home, but each one can supply multiple zones.
Meadowbrook Ductless AC Installation
At W.F. Smith, we can repair and service any brand of air conditioner, but we proudly install industry-leading Mitsubishi ductless AC. These units can save you up to 30% on energy bills thanks to zone control and the elimination of duct leaks.
Smart features, programmable thermostats, and easy upkeep make it very enjoyable to own ductless AC in Meadowbrook. And with the highly skilled installers from W.F. Smith to set things up for you, you can expect reliable comfort, healthy indoor air, and a long lifespan from your mini-split!
To request repairs or a seasonal tune-up, or to get an estimate for ductless AC installation in Meadowbrook, PA, please contact us online or call 215-624-1313 today.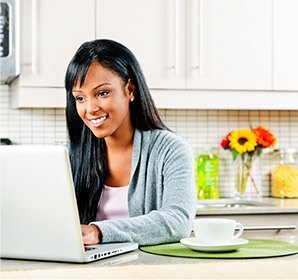 W.F. Smith was great. They worked very professionally and neatly. They were extremely knowledgeable about the equipment and all specific HVAC practices. Would recommend them to the world!