Langhorne Heating Repair Services (19047)
Furnace & Heat Pump Repairs Throughout Langhorne, Pennsylvania
Langhorne Furnace Repair | Langhorne Heat Pump Repair
If you are in need of either residential or commercial heating repair services in Langhorne, PA and the surrounding areas this winter, then you'll want to schedule an appointment with a high quality, reliable, and reputable HVAC contractor in Langhorne. And as far as heating repair services go, few compare to the service provided by our team at W.F. Smith, a family-owned and operated company with more then seven decades of experience.
No matter if you have a heat pump, furnace (gas, oil, or electric), and a commercial heating system, W.F. Smith is the Langhorne heating repair contractor of choice.
Call 215-624-1313 or contact us online to schedule your service appointment today!
70+ Years of Heating Repair Services for Langhorne Homes & Businesses
One of the reasons why our W.F. Smith heating repair company is a step above the rest is due to our invaluable experience within the industry. Not only do we have over 70 years of heating repair experience, but our HVAC technicians all have an average of around 20 years of experience. Not to mention that our owners have a combined experience of over 140 years within the industry!
This kind of experience means that you can trust in us to do the job right. After all, few HVAC companies have as many five-star reviews as ours!
Heating Systems We Repair
We make sure that all of our technicians have the proper education, training, skills, and experience to inspect and successfully repair all types of heating systems. This means that they can perform thorough inspections and provide effective repairs on heating systems such as heat pumps, furnaces and ductless heating systems – no matter what brand the system you have installed is.
Furnace repairs – Our technicians are familiar with all types of furnaces, including gas, electric and oil. We can repair any components, including the pilot light, electric ignition, thermostat and more, not to mention identify any problems causing cycling, heating issues, excessive noise and more.
Heat pump repairs – We can identify and repair numerous heating pump problems, including defrosting issues, outdoor fan issues, refrigerant leaks and much more.
Ductless heating system repairs – Ductless heating systems can still experience problems even though they don't use ducts. We can identify and repair any number of electrical problems in addition to solve issues that are resulting in refrigerant leaks and much more.
Our technicians will always recommend any solutions that are available to you in addition to providing their expert opinion on the best course of action. It's important that you schedule a heating system repair service even if you think you only have a minor problem – even a minor problem can grow into a major (and costly) headache if it's not taken care of immediately.
Schedule Heating Repair in Langhorne, PA Today!
Don't be left in the cold. Call 215-624-1313 or contact us online to schedule Langhorne heating repair services from W.F. Smith, Inc. today!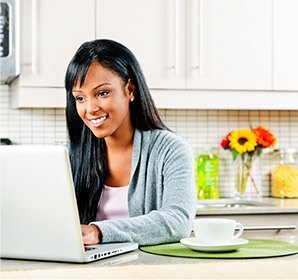 W.F. Smith was great. They worked very professionally and neatly. They were extremely knowledgeable about the equipment and all specific HVAC practices. Would recommend them to the world!